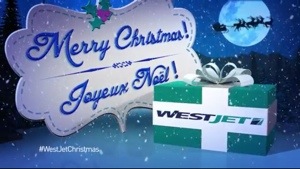 Congratulations to the good folks at Westjet for being able to balance the Holiday spirit of giving and their brand!
If you are unaware, Westjet is an airline based in Calgary Canada whose tagline includes "…we're also owners."
So you know there is a different kind of care that goes into their service.
This was proven a few weeks ago when they executed this AMAZING feat!
Watch HERE!
Congrats to their partners as well!