I haven't written a post about my trip to Haiti as yet for the mere fact that I was realllllly (not enough Ls) sick for about half of my trip and I am still trying to piece how I should describe my visit.
If I could attempt to start to explain our trip I would say it was educational, inspirational and on the second day very fulfilling as we made a difference in the lives of the children/students at BRESMA orphanage/school in Petionville.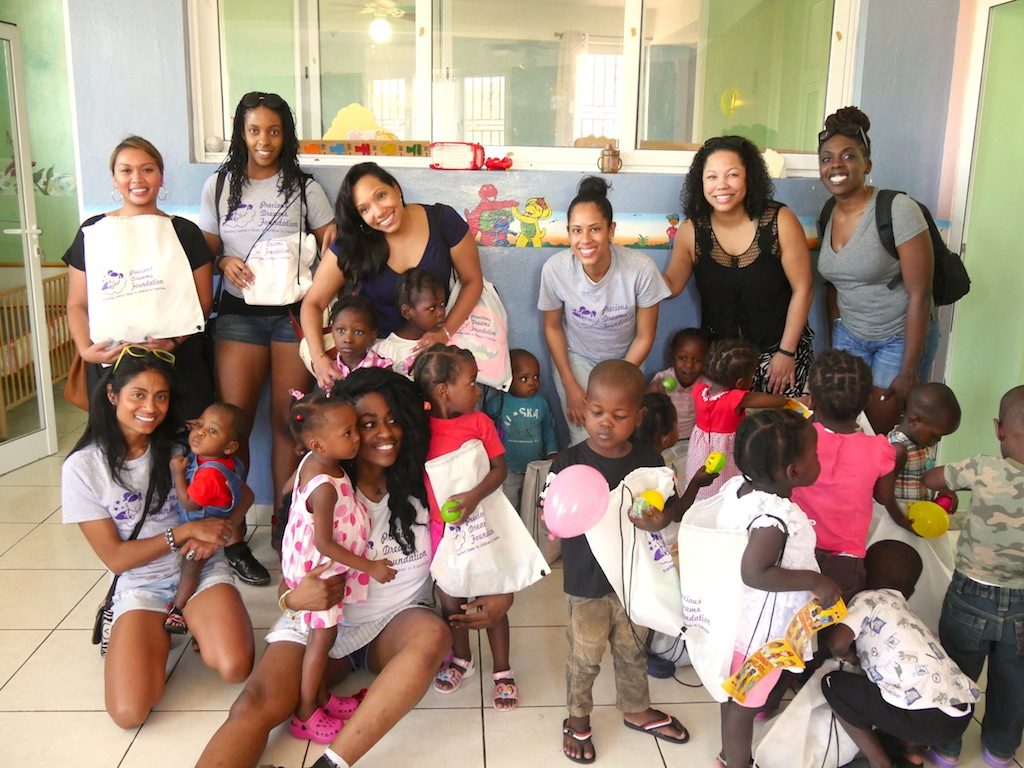 In Haiti, only approx 50% of children can attend school, other children end up doing hard labor, are in the streets, put up for adoption, or given to Restavek—a form of slavery.
Margarette Saint-Fleur founded Les Brebis de Saint Michel de l'Attalaye (BRESMA) Foundation which manages two locations.  She manages these "transitional" orphanages/schools that care for children who have already secured adoptive homes but are awaiting the formal paperwork to go through.  We learned that some of these kids wait many many years before they are placed with their (new) families.
We listened to Margarette's moving story and the necessities her students have difficulty obtaining, which ranges from school supplies, to clothes, and food.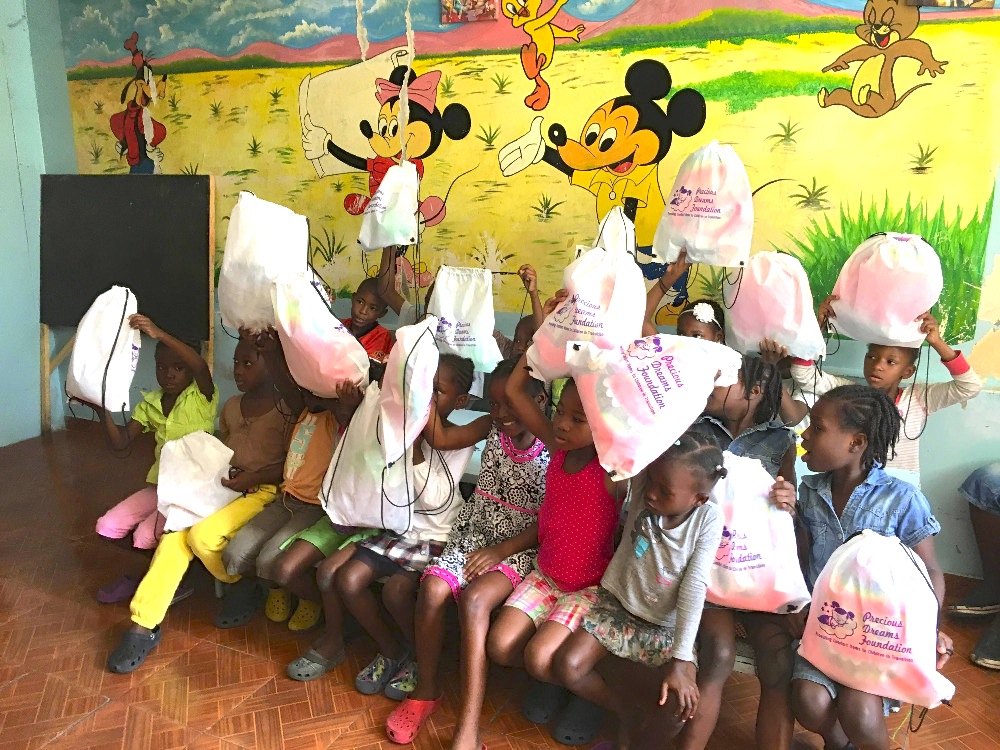 Martine, one of the 8 ladies in our crew (dubbed Gr8 Eight) is associated and introduced us to a not-for-profit organization based back at home in NYC and together we were able to make so much more of our vacation.  We ended up delivering personalized bags full of comfort items (pajamas, toys, socks, books, and blankets) to 75 children and their little joyful expressions touched us all.
Some of us in the group are mothers and some of us aren't as yet but we were all equally affected by something that spoke to us to the core, so after returning home from vacation we decided to keep our momentum alive.
Thus creating our GoFund Me page dedicated to sponsoring 1/3rd of the students/children for the 2016-2017 year.
The annual cost to sponsor a child to attend school is $360 USD ($30 a month).
We are also welcoming donations for school supplies (books, pens, paints etc) in addition to sanitary items such as soap, toothbrushes, toothpaste, underwear, towels and slippers.  All donations will be delivered personally by at least one of our team members.
We know this is going to be a challenge but we are not called the "Gr8 Eight" for nothing!
Please support our efforts by contacting me to find out how you can help.  We are collecting donated items as well as financial donations via our GoFundME page to support our cause.
Our goal is $22,000 which again covers the needs for approx 60 children for ONE YEAR!  At the time I posted this, we have been live for a week and the campaign has already raised over $2000!
Our Go Fund Me Page link is www.gofundme.com/czyj39zg
Our Target (retail store) Charity Registry: www.target.com/gift-registry/Gr8Eight
Feel free to share this link far and wide!
WE thank you in advance!
Side story
While we were visiting, a former orphan and his mom were visiting from France!  I was struggling through my French to help translate their experience visiting the orphanage where he had spent some of his childhood.  It was pretty cool!