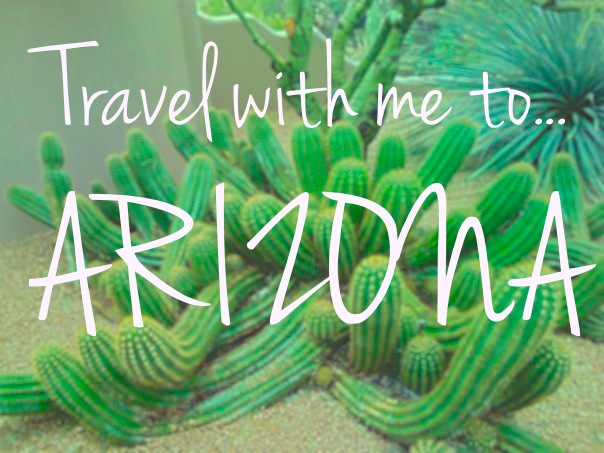 Arizona, home of the Grand Canyon (although Hollywood helps Nevada kinda claim it), is one of the "Four Corners" states, is the sixth largest and the 14th most populous of the 50 states.  Interestingly enough about one-quarter of the state is made up of Indian reservations that serve as the home of a number of Native American tribes.
I have visited at least half of the states in the USA, each has their own vibe but Arizona provides a distinct experience for travelers like moi that really sets it's apart from the others.
Due to Arizona's history, Native-American culture, climate (no humidity in the summertime!) and desert landscapes, I embrace any opportunity I have to return.
I have visited Arizona two previous occasions (Scottsdale & Carefree) where I traveled for a wedding and for a work event.  This time I'm going for 5 days to visit my friends & my nephew Nico and hope to discover a bit more about Arizona including Phoenix.
I'm realllllllllly hoping to make it to Sedona and the Grand Canyon but my friends don't like long drives, so this may prove to be a challenge!  I wonder how they feel about helicopter rides!
If you have been to Arizona, specifically in the Phoenix area, please let me know where to eat, see some art & culture and let me know what areas offer great views for photography.
Tweet me or tag me in past IG pics using @Urban_Traveler and #UrbanTraveler
-Jazz
Check out my other two posts here: